Issue 9 – ON SALE NOW

Yo peeps!
Do we have a magazine for you?!
Issue 9 of 110% Gaming is bursting at the seems with fun, facts, tips and more!
We're giving away a cool disc case for keeping your games with you on the move!
PLUS! 2 sweet games posters featuring LEGO and Project CARS and some sick console skin stickers to make your games machine look even more awesome!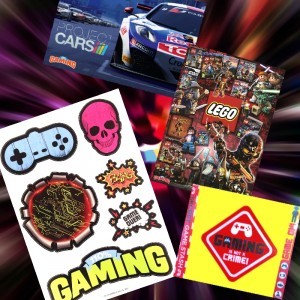 INSIDE ISSUE 9!
Ultimate MINECRAFT Secrets!
Awesome LEGO Jurassic World Preview!
FIFA 15 – Top YouTuber Tips! Including Spencer FC, Notorious FIFA, Ovvy and more!
Never Lose Again! Top Mario Kart 8 Combos!
Hilarious Animal Mash-Ups, comic strips and LOLs!
Project CARS, MLB 15 and Titan Souls reviews and heaps more awesome!
What are you waiting for?
GET TO THE STORE AND BUY IT NOW!
You know you want to!