Issue 11: ON SALE NOW!

Hey Hey Gamers,
The new issue of 110% Gaming is here and you do not want to miss it this month, coz' if you did you'd be missing out on all of this INSANELY COOL content!
We're giving away an awesome BMX mask and you can wear it FOUR different ways!
There's a MEGA Minecraft book filled to the brim with tips, puzzles and cool facts!
AND, there's even the chance to get your hands on some new Skylanders and awesome Heely's – Well, what are you waiting for?!
INSIDE ISSUE 11
Skylanders Superchargers secrets are revealed!
Batman gets rated in an all-new power profile!
There's exclusive Minecraft news (*cough* HoloLens *cough*)
We review Jurassic World – Should you buy it?!
Check out FIFA through the years!
Take on the ultimate YouTube Challenges!
We creep on Luigi's Facebook!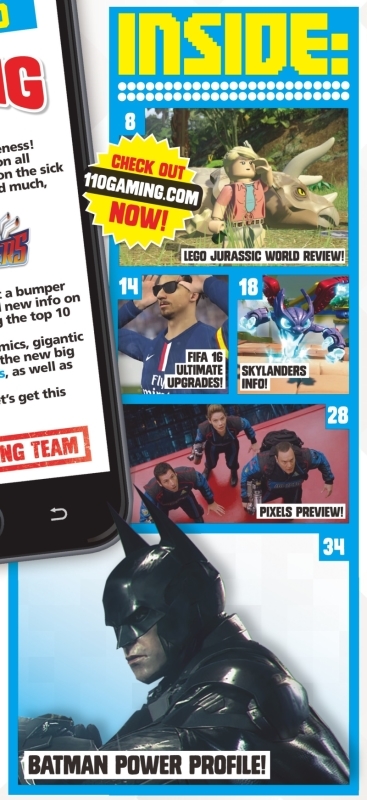 Why are you still reading? Grab a copy NOW!
Tweet us @110Gaming and let us know what you're enjoying most about the new issue!
Available at all good retailers and supermarkets!