Issue 10 – ON SALE NOW!

Wassup Guys!
The new magazine is OUT NOW!
Issue 10 is full of your usual fun, facts, tips and more!
We're giving away a Tango blue raspberry sherbet shocker to eat (if you dare)!
AND we've got two sick Minecraft posters that are a must for any lovers of the game.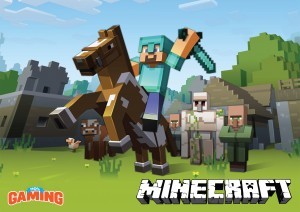 INSIDE ISSUE 10
Part 2 of our ultimate Minecraft secrets and a run through of Stampy's greatest vids!
Rory McIlroy PGA Tour preview!
Become a YouTube millionaire!
FIFA 15 Ultimate Team start-up tips!
Interesting top 10's and hilarious Animal Mash-ups, comic strips and LOLs!
Splatoon, Yoshi's Wooly World and Badland reviews, plus tons more awesome!
What you still doing here?!
COME AND BUY IT NOW!
You know what to do!