There are also a ridiculous amount of prizes to be won, gaming secrets to beat your mates, tricky puzzles to tickle your brain and lots and lots of laughs.
Grab your new issue of 110% Gaming – on sale November 12th!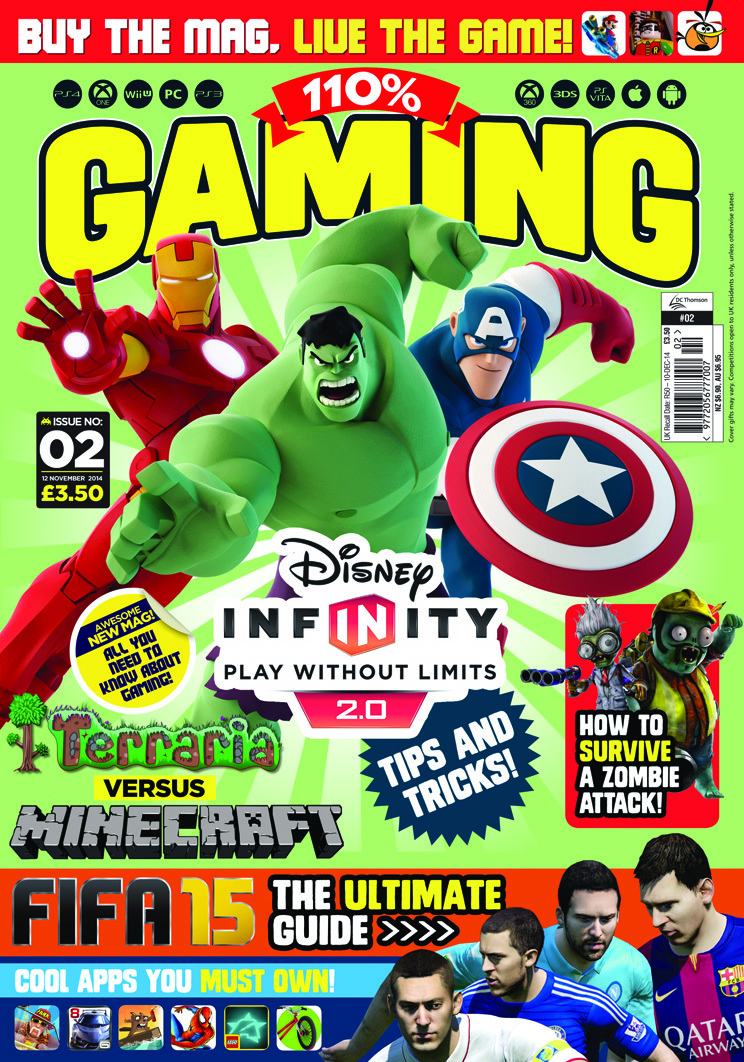 IT HAS AWESOME GIFTS!
Skulltraz earphones + Match Attax + PLUS! An Absolutely Massive Poster!
PLUS ALL THIS INSIDE…
Exclusive look at the NEW Sonic Boom!
We Review FIFA 15 AND speak to Tom Huddlestone from Hull City!
Hilarious Online Lols!
Minecraft Vs. Terraria – Who wins?!
The Coolest Apps!
Win an IPad!
Cool Stuff!
Win an epic Gaming Chair!
The A-Z of Gaming!
Funny Sports Jokes!
Everything you need to know about Disney Infinity 2.0!
Hyrule Warriors, Forza and Pac Man reviewed!
On sale from November 12th until December 9th.
BUY THE MAG, LIVE THE GAME!